Lasair Dhearg
☭
News headlines in recent days have attempted to manipulate the minds of the masses into thinking that all is not well in Cuba.
Organised by the usual suspects, financially funded and supported by the US Imperialist regime, small numbers of counter-revolutionaries assembled in cities across Cuba, making spurious demands for 'freedom' and 'vaccines'.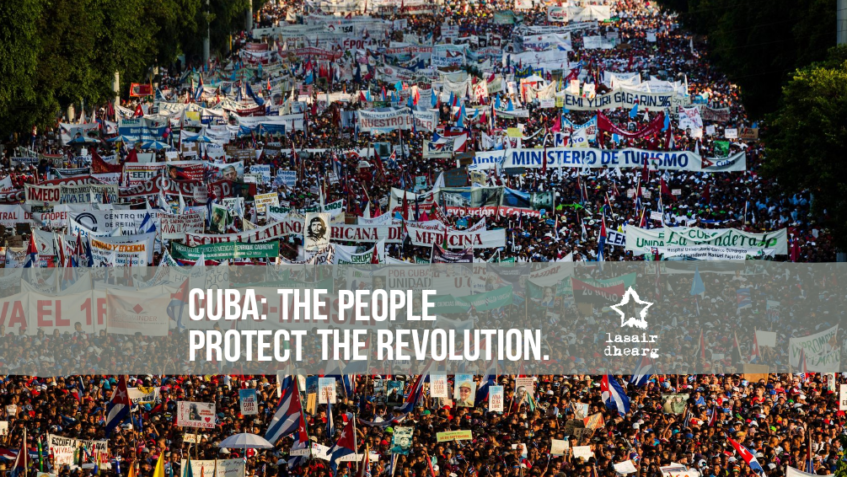 The foreign press and world media were notified in advance, in what was clearly another step in the continuing attempts to destabilise Cuba and the Revolution.
Lasair Dhearg's Pádraic MacCoitir said:
The US regime hoped that, with small numbers of loyal subjects coming out onto the street, they would provoke thousands more to join them. Those thousands, carrying Cuban flags and red banners, instead mobilised and marched to face down the counter-revolutionaries in a true testament of support for the ongoing efforts of the revolution.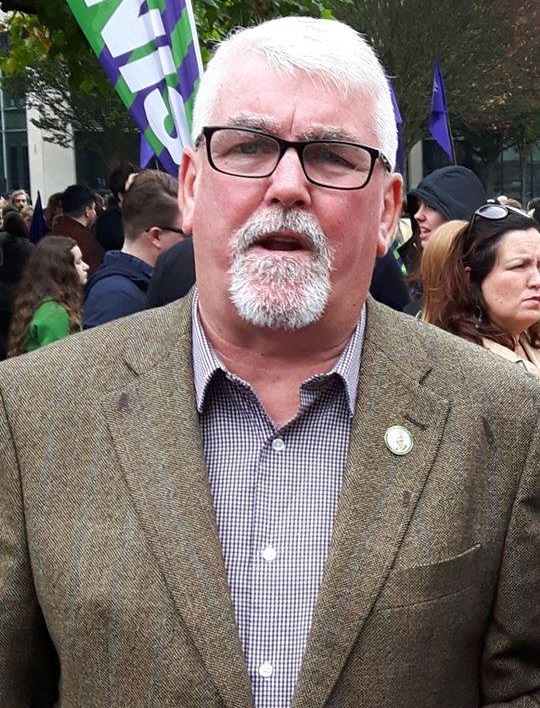 Pádraic MacCoitir
President Biden has continued with the efforts of previous US Presidents to embargo Cuba under an economic blockade which seeks to starve its people into capitulation. The Cuban people have instead organised under the might of Socialism and created a health system that is the envy of nations across the globe.

Since the establishment of a democratic revolution the people in Cuba have endured years of hostility from the US and their allies. Many times they've defended the country against counter revolutionary elements and have always prevailed.

In recent days Biden and his cronies have once again tried to take on the Cubans using Covid as an excuse. None of us will be fooled as a small number take to the streets, despite what western media may report. Those of us who see what happens in Cuba will continue to support the revolution.

US attempts to destroy the Cuban revolution have failed time and time again. The resolve of the Cuban people has been tested, and they have won.
⏩Keep up with
Lasair Dhearg
- Follow on Twitter @LasairDhearg